Marina Alberti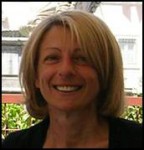 Director, Urban Ecology Research Laboratory
Professor, Department of Urban Design and Planning
Associate Dean for Research, College of Built Environments
Member, Steering Committee of EarthLab

malberti@uw.edu
Follow @ma003

Marina Alberti is Marsha and Jay Glazer Endowed University Professor of Urban and Environmental Planning in the Department of Urban Design and Planning at the University of Washington. She completed her Ph.D. at the Massachusetts Institute of Technology and a Post Doctorate Fellowship at Stanford University. She directs the Urban Ecology Research Laboratory, a research team that studies cities as hybrid ecosystems. Alberti's research interests are in urban ecology and eco-evolutionary dynamics. Her studies focuses on the interactions between urban patterns and ecosystem function, urban signatures of evolutionary change, and the properties of cities that enhance their resilience and transformative capacity. She also leads research on urban ecological modeling, scenario planning, and urban ecological metrics to monitor progress and inform policy-making and planning. In her recent book Cities That Think Like Planets (UW Press 2016), Alberti advances a science of cities that work on a planetary scale and link unpredictable dynamics to the potential for socio-ecological innovation.
Read More
Eco-Evolutionary Dynamics in an Urban Planet: Underlying Mechanisms and Ecosystem Feedbacks
National Science Foundation, Research Coordination Networks. 2018-2023
Integrating Ecological Data into Investigations of Urban Scaling Effects
National Socio-Environmental Synthesis Center (SESYNC). 2015-2016
Towards a Seattle Metro Consortium for Urban Data Science
MacArthur Foundation. 2014 -2016
Snohomish Basin Scenarios for 2060
Bullitt Foundation. 1/1/2010-11/1/2011.
Linking Urbanization and Vegetation Carbon Patterns. PI.
Bullitt Foundation.  7/1/09-6/30/10.
Land Cover Change Modeling, PI.
Weyerhaeuser Co.10/16/08-10/15/09.
Human Systems Modeling and Analysis for Puget Sound Ecosystem-Based Management, PI.
NOAA. January 1, 2008-12/31/10.
Regulatory Effectiveness Monitoring for Developing Rural Areas. PI. Environmental Protection Agency via King County Department of Natural Resources and Parks. $75,000. January 1, 2009 – December 31, 2011.
Urban Landscape Patterns: Complex Dynamics and Emergent Properties, PI
Funded by the National Science Foundation (BE/CNH-0508002) to develop models of urban landscapes as complex systems. September 15, 2005 – August 31, 2009.
Future Without Project, Phase II, PI
Funded by the Army Corps of Engineers as part of the Puget Sound Nearshore Ecosystem Restoration Program. November 15, 2006 – September 30, 2008.
Integrative Graduate Education in Urban Ecology, Co-PI
Funded by the National Science Foundation (IGERT DGE-0114351) to develop an Interdisciplinary Graduate Training Program in Urban Ecology. September 9, 2001 – August 31, 2006.
Landscape Composition and Configuration in the Puget Sound Basin, PI
Funded by RGI/EPA Region 10. October 10, 2005 – September 20, 2006.
Operational Remote Sensing Solutions for Estimating Total Impervious Surface Areas and the Contribution to that Area Made by Transportation, PI
Funded by the Washington State Department of Transportation, March 1, 2005 – June 30, 2006.
Modeling Interactions Among Urban Development, Land-Cover Change, and Bird Diversity, PI
Funded by the National Science Foundation (BIOCOMPLEXITY BCS-0120024) to develop an integrated strategy to model bird population changes in response to urbanization. September 15, 2001 – February 28, 2005.
A Tiered-scale GIS Analysis of Land Use Change and Shoreline Habitat Alteration, PI
Funded by NOAA and the State of Washington Department of Ecology (IA# C050041) July 1, 2004 – June 30, 2005.
Urban Growth Patterns Assessment – Landsat Benchmark Project, PI
Funded by the State of Washington Department of Community, Trade and Economic Development. December 12, 2003 – June 310, 2005.
Pacific Northwest Center for Ocean and Human Health, GIS and Urban Ecology, Project Leader
Funded by the National Science Foundation and the National Institute of Environmental Health Sciences (NIEHS), $7,543,020, 2003-2008.
The Impact of Urban Patterns on Ecosystem Dynamics, PI
Funded by the National Science Foundation. August 1, 1999 July 31, 2002.
Development of an Integrated Urban Ecological Simulation Model for the Puget Sound, PI
Funded by the Puget Sound Regional Synthesis Model (PRISM), University Initiative Fund (UW)
Ecology of Foodborne Infectious Diseases from Consumption of Recreationally Harvested Puget Sound Shellfish, PI
Funded by the Environmental Protection Agency (EPA) Region 10/Puget Sound Action Team, September 5, 2003 – June 30, 2005.
Reusable Modeling Components for Simulating Land Use, Transportation, and Land Cover, Co-PI
Funded by the National Science Foundation  February 15, 1999-January 31, 2001.
UW Tools for Transformation13, Co-PI
Funded by the University of Washington. 1999-2000.