Products
The products contained on this site are freely available and we encourage you to use them. Kindly keep us informed of how you are using our data and of any publication plans. Please acknowledge the product source as a citation or acknowledgements (if not published).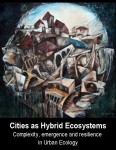 Posters:
Members of the lab team have presented their work in conferences across the county and globe including APA, ESA and US-IALE, ACES, and ACSP as well as UERL sponsored events such as 'Future of the Puget Sound' and 'Open Lab'.








Presentations:
Dr. Alberti has been a guest speaker most recently at Berlin's first annual Society for Urban Ecology Symposium (SURE) at the National Academies of Science Urban Forestry workshop. When approved, pdfs of the presentation have been made available on this page. If you do not see the presentation you are interested in, please contact us directly at uerl@.uw.edu.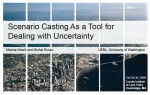 The UERL has produced GIS layers and analysis contributing to our understanding of the Puget Sound including land cover projections, an analysis of year built over the last 100 years, assessment of carbon stocks along the urban gradient and measurement of impervious surfaces in King County. For a digital copy of this data please contact us at UERL@uw.edu.