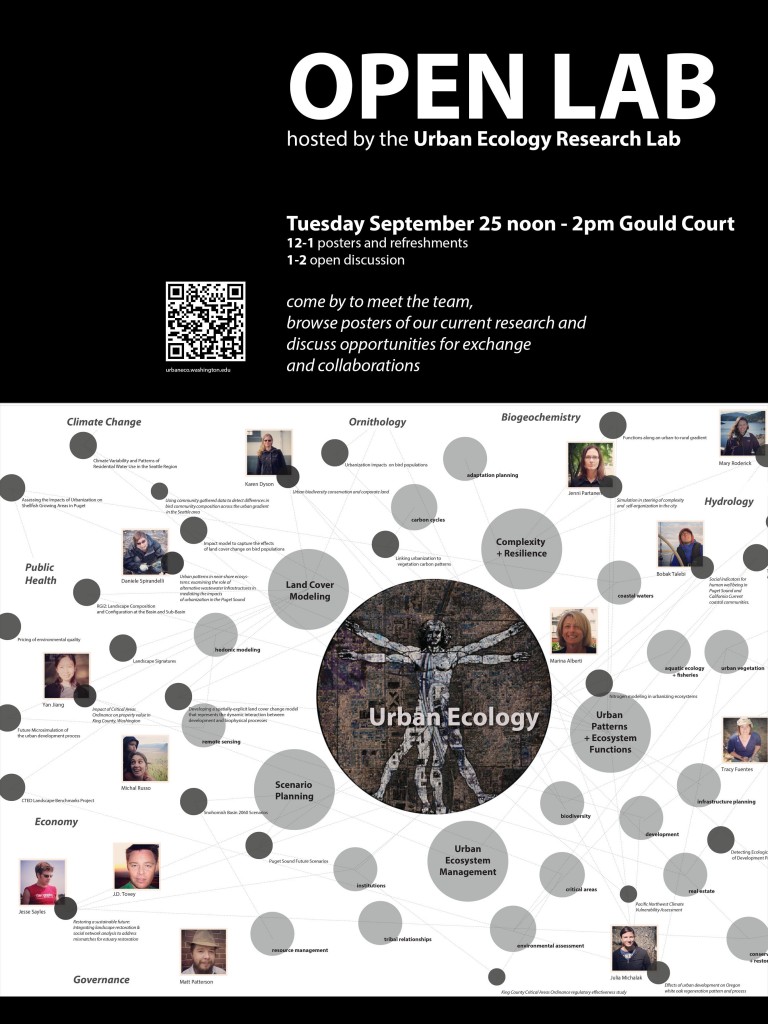 On behalf of the Urban Ecology Research Lab Team we"d like to invite you to an Open Lab on Tuesday September 25, 12:00-2:00pm in Gould Court.
The UERL Open Lab is the first of a series of events we intend to design together with you for creating a network of research teams, research scientists, and practitioners interested in studying, experimenting, and creating resilient urban communities. We intend to provide an opportunity to generate the initial spark for exchange and collaborations. We think that the best idea for an Open Lab network will emerge and evolve from our collective interests. It is not our intention to have a fully defined agenda, vision, and plan for the moment. We would like to start with small steps, informal conversations, and collaborative explorations. This first Open Lab will be centered around sharing information through posters on a few featured lab projects. At 1:00pm we will have an open discussion to share ideas of how the Open Lab Network can evolve.
For this first Open Lab event we have identified approximately thirty labs- a first tier of people who we have been collaborating with over the years. The idea is for this group to generate the next tier of labs to reach out to. This event is open to all and will be publicized across the University. We welcome all who are interested in urban ecology research collaborations and practice.
for more information, please contact Michal Russo at mr7@uw.edu